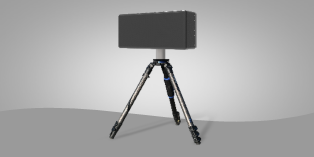 The VSRDR-250X is a Very Short Range Air Radar, was designed to detect and track low flying targets such as Drones, Mini-UAVs, UAV and light aircrafts.
The VSRDR-250X is a portable, small-dimensioned, lightweight Air Radar, working on the X Band, 8-12 GHz.
The VSRDR-250X works on a pulse Doppler modulation, using a state-of-the-art phased array – Multi-Beam Antenna for altitude coverage of 20°-60°, and 360° azimuth coverage by the Antenna's rotation. The detection range is up to 25km and can track up to 60 low flying targets.
• TWS of 60 targets
• Compact Size and Lightweight
• Digital Beam Forming (DBF)
• 3D Radar – 360° azimuth coverage
• Range up to 25km
• Extensive BIT
• Embedded GPS
• Digital Receiver
• Integrated/Standalone Operation Post
• Very high reliability
• Controlled and operated locally or remotely
• Low power consumption
Frequency: X Band – 8-12 GHz
Detection Range: Up to 25km
Range Accuracy: 60m
Detected Target speed: 0.3-150 m/sec
Detection Azimuth: 360°
Azimuth Accuracy: 0.3°
Detection Elevation: 20° – 60°
Elevation Accuracy: 1°
Update Rate: 2 sec (30 rpm)
Resolution (Target's Box):

Azimuth: 3.5°
Elevation: 8°
Range: 60m
Interfaces:

Ethernet: 2 Ports (10/100/1000)
I/O: 5 (Open/Ground)
VGA: 1 set

Tracked Targets (Max.): 100 – Track While Scan
Power Consumption (Approx.): 480W
Operating Voltage: 28VDC
Dimensions (H x D x W): Antenna – 120 x 60 x 42 cm
Total Weight: 59kg
Operating Temperature: -30°C to +55°C
Storage Temperature: -30°C to +65°C
Humidity: 5% – 95% non-condensingC