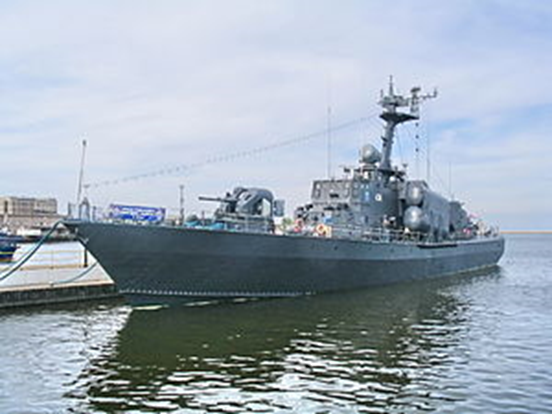 General Description• A tactical countermeasure system designed to block HF communications
• Frequency range from 2-30MHz• Designed for deliberate disruption of radio signals transmission of unwanted communications in all rugged,tactical and extreme environments.
• Multiple Jamming techniques available
• Optional as a mobile unit upon client request

Solution Capabilities
• HF frequencies jamming • Provides Communications Window with maximum performance
• Jamming radius dependent on:
– Transmitter Frequency
– Output Power
– Distance to receiver
– Obstacles in between• The system operates on a High performance FPGA, using mixed signals for maximum jamming efficiency.
• Each unique noise signal creates a interference between the transmitter and receiver allowing a selective jamming area through Broadband Antennas that can be used with long wire and Omni directional antennas for 360° jamming.
RF Characteristics
Output Power: Up to 4,000 Watts per band
Jamming Range: Up to 20 km on the moveUp to 60 km on halt
Internal Modulation: Tone, FM Hopping Frequency, Sweep, White Noise, Any I&Q File
Signal Source: High Speed I&Q Modulator
Power Supply: 220/380VAC
Jamming Sweeping Rate: Programmable
Current : 225A@48VDC (Per Band)
Modules Per Unit: 1-3
Remote Control: ON/OFF
Antenna: Rotate antenna (optional)
Power Amplifier Protectors: Full VSWR protectorThermal protectorOver Current protector
Harmonics: -40 dBc
Jamming Frequency Range
Frequency Band: 2-4 MHz 4,000W
4-8 MHz 4,000W
8-16 MHz 4,000W
16-32 MHz 4,000W
Air Interface Standards: HF/VHF/UHF
Physical Data
Dimensions: 500 x 430 x 676 mm – 19" x 18U (4 Drawers)
Weight: Approx. 485Kg
Environment of Operation
Operating Temp: -10ºC – +65ºC
Humidity: 5% – 80%
Optional Accessories
Backup Battery: Yes
Electric Generator: 01
Control Cable Via PC: LAN TCP/IP
DC-DC Converter: 48VDC